Skip to Content
Commercial HVAC Installation & Maintenance in Pasadena, MD
Properly functioning HVAC equipment at your Pasadena, MD business is essential for keeping your workspace comfortable and your workers productive. If you've noticed an issue with your commercial furnace or central air conditioner, or your commercial HVAC system needs routine maintenance, Universal AC & Heat can provide the services you need. Big or small, we've seen it all: from 1,000 square feet to 5,500 square feet our commercial HVAC expertise in Pasadena, MD knows no size restriction. We firmly believe that two items that should never be on your company's agenda are "costly operational delays" and "administrative headaches." That's why we work quickly to install repair, and maintain your equipment, keeping your business up and running while avoiding negative effects on your budget and manpower.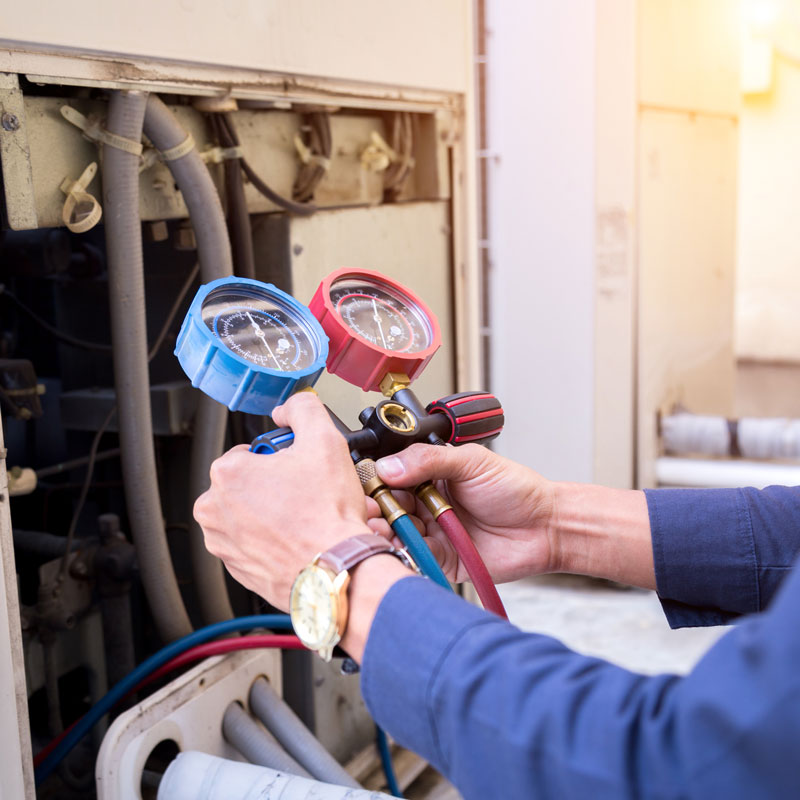 Our Commercial HVAC Services
For over 25 years, Universal AC and Heat has provided quality HVAC service to Pasadena, MD commercial customers. With a focus on cleanliness and safety, we've completed service for property management companies, general contractors, county facilities, and more all over Maryland. We strive to deliver comfortable working conditions and stress-free maintenance solutions for all of our clients. Our commercial HVAC specialties include:
Tenant fit-outs
Design/build capabilities
Ductwork
Custom fittings
General preventative maintenance
Commercial furnace and central air installation
Increase Efficiency With Navien Water Systems
As part of our commitment to customers to make their commercial spaces more energy-efficient and comfortable, Universal AC and Heat now installs and services Navien water systems in Pasadena, MD. The advanced design of these systems uses condensing technology to reduce energy consumption by 20% and reduce greenhouse gas emissions. Offering a variety of products, Navien provides a solution for reliable, durable, and efficient water and space-heating solutions for commercial applications. We offer the following Navien products for commercial customers:
Water Heaters
These tankless systems provide cost-effective solutions to hotels and resorts, educational facilities, medical facilities, multi-family and dormitories, restaurants and clubs, industrial applications, and municipal facilities.
Combi-Boilers
These efficient heat systems can be used to produce domestic hot water and space heating, as well as for finned tube baseboards, cast iron baseboards, radiant floor heating, fan coils, radiators, and air handlers.
Boilers
Upgrade your outdated boiler system with a new condensing boiler from Navien. The space-saving design and increased energy efficiency make this option the best choice for commercial settings.
Commercial Furnace & Central AC Installation
Has the furnace or air conditioner at your business been on the fritz? Are you renovating your space and want to upgrade to the latest HVAC technology? Universal Air Conditioning and Heating, Inc is here to help you choose the right system to meet your needs. We'll evaluate your space and determine the best model, size, and brand of system to match the requirements of your business. All of the work completed by our expert team is backed by a warranty to give you added peace of mind when choosing us as your contractor. We offer a one-year warranty for new commercial installation. If you would like to schedule HVAC service at your Pasadena, MD business, give us a call today. We're always ready to provide the service you need.
Have an Emergency? Call Universal Air Conditioning and Heating, Inc 24 Hours a Day, Seven Days a Week